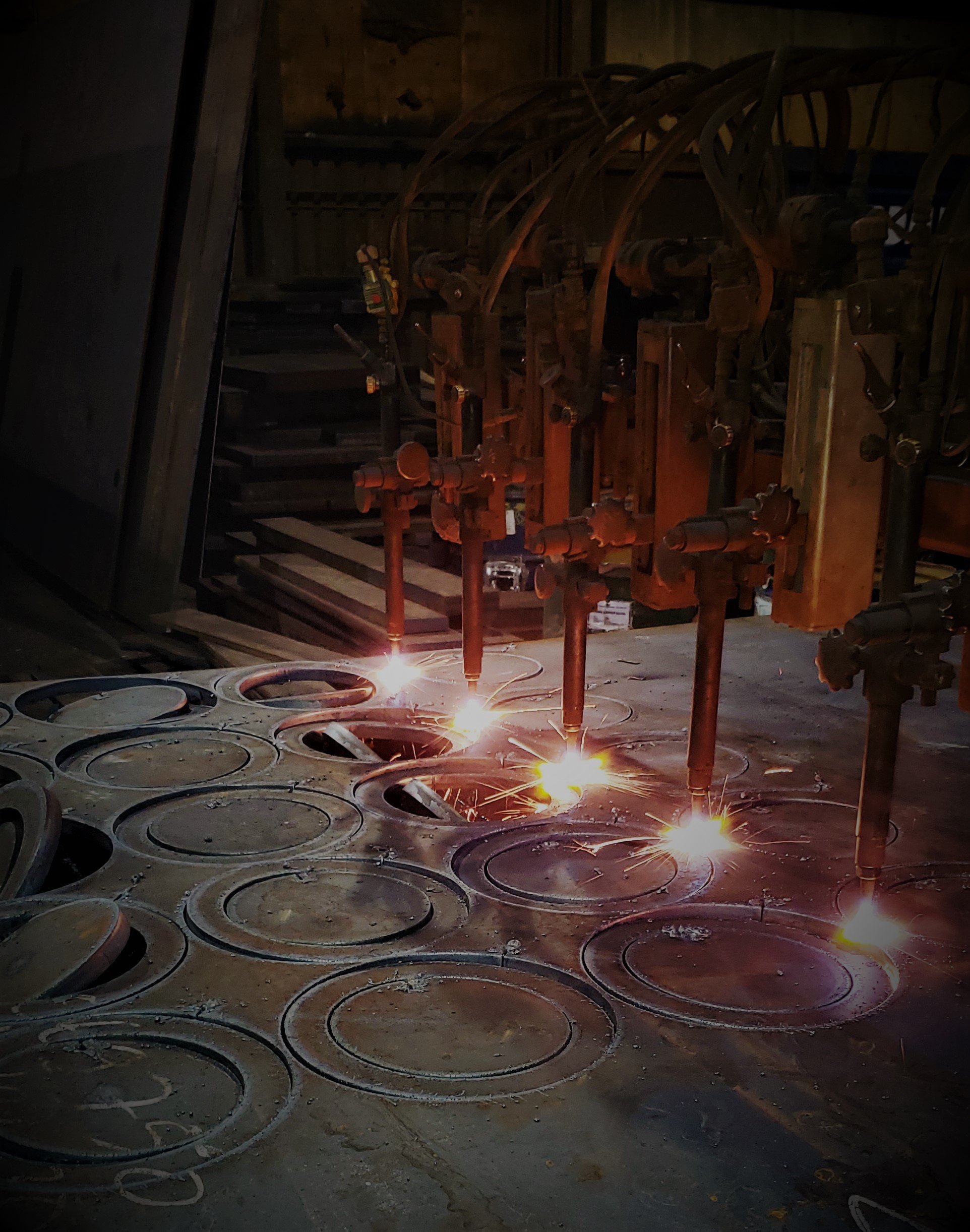 Flame Cutting
We've been providing oxy-fuel flame cutting services for close to 40 years, and we know how to do it right.
Combining our highly experienced operators with the latest in cutting technology, we are confident our customers receive the highest precision and quality flame cut parts possible.
Our CNC controlled oxy-fuel cutting equipment provide up to 120" x 480" of cutting area for material thicknesses ranging from 3/16" to 12". Multiple torches per machine, allows us to decrease cutting time in order to continuously deliver our products on time, and on budget.
Achievable tolerances vary depending on material thickness. For 3/16" to 2" Thickness, we can meet tolerances of ±.063". Materials 2" to 6" thick can be delivered with a tolerance of ±.125", and 6-1/4" to 12" thick material has a tolerance no greater than ±.250".

Click to add an engaging title. High quality images go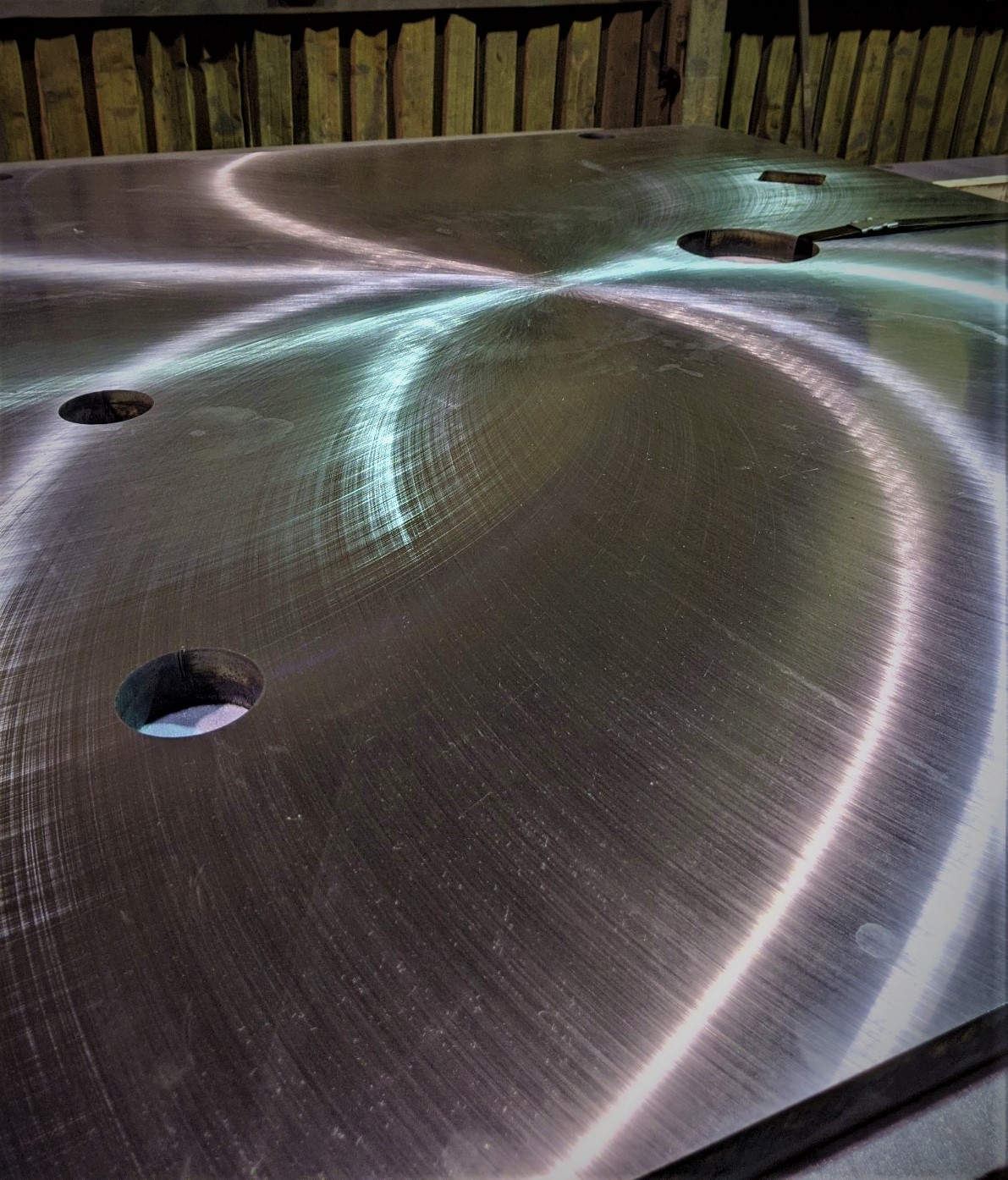 a long way in looking professional online.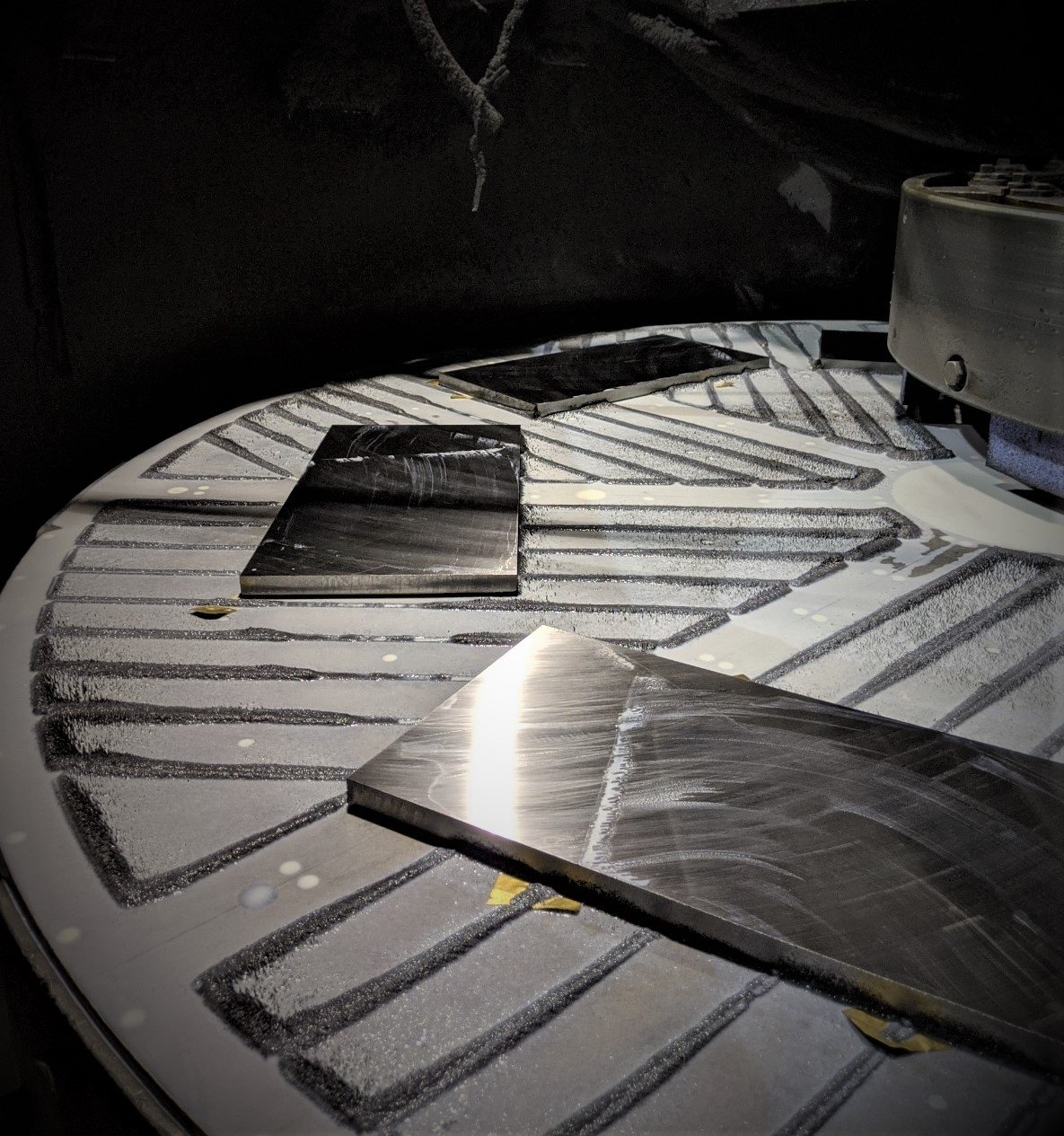 Blanchard Grinding
For as long as we've been cutting steel, we've been grinding it.
Also known as rotary surface grinding, Blanchard grinding is most commonly used to process large surface areas or larger parts. We can also efficiently grind smaller parts by nesting them together allowing us to process multiple parts at once. This not only creates a common finish on all the parts for improved consistency, but also at a faster pace.
Typical tolerances that we offer on finished thickness is ±0.005", flat and parrallel within 0.002" per/ft T.I.R.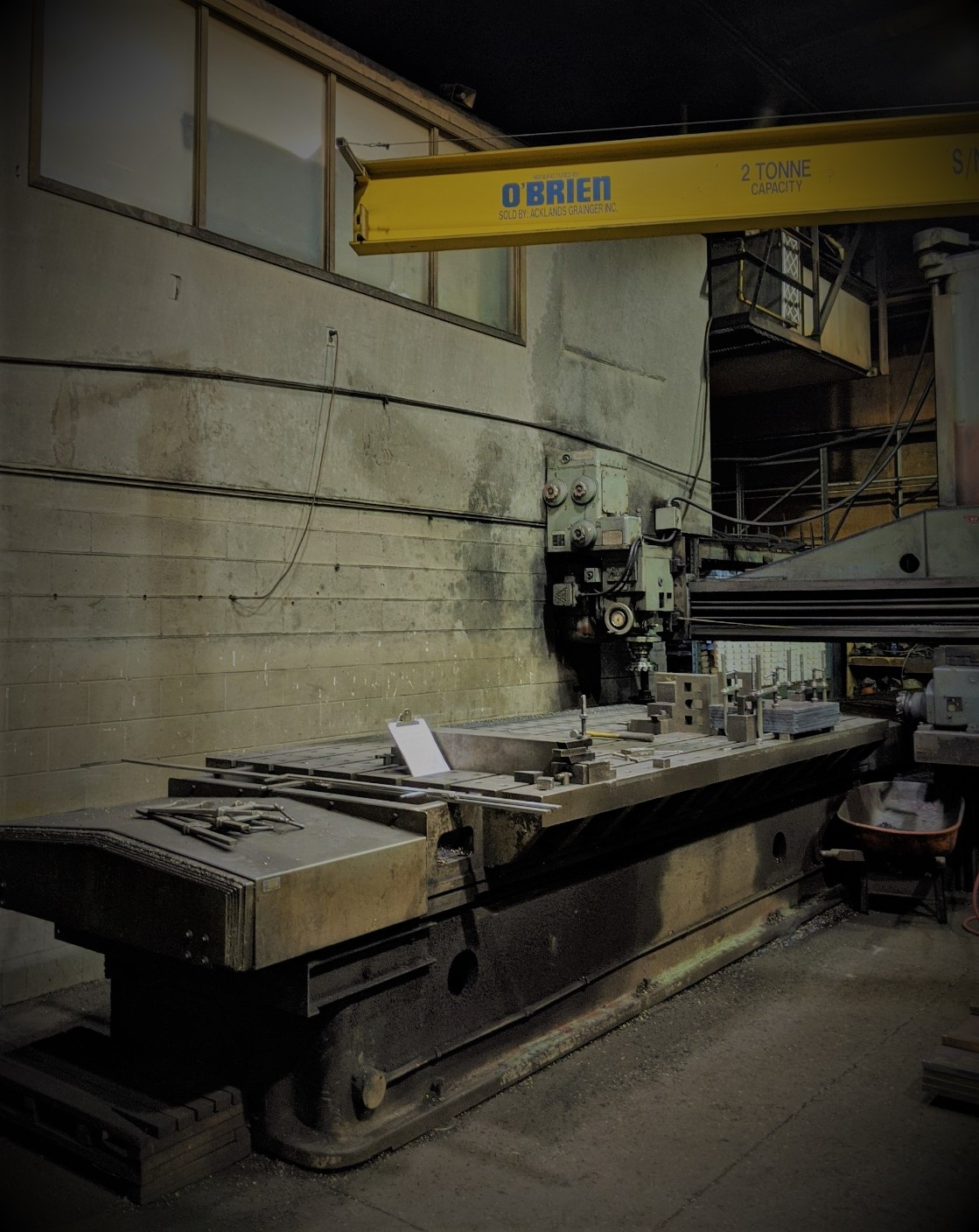 Other Services Offered
While flame cutting and blanchard grinding is our forte, we don't stop there.
- Stress Relieving
- Planer Milling (Maximum capacity 72" x 144")
- CNC Machining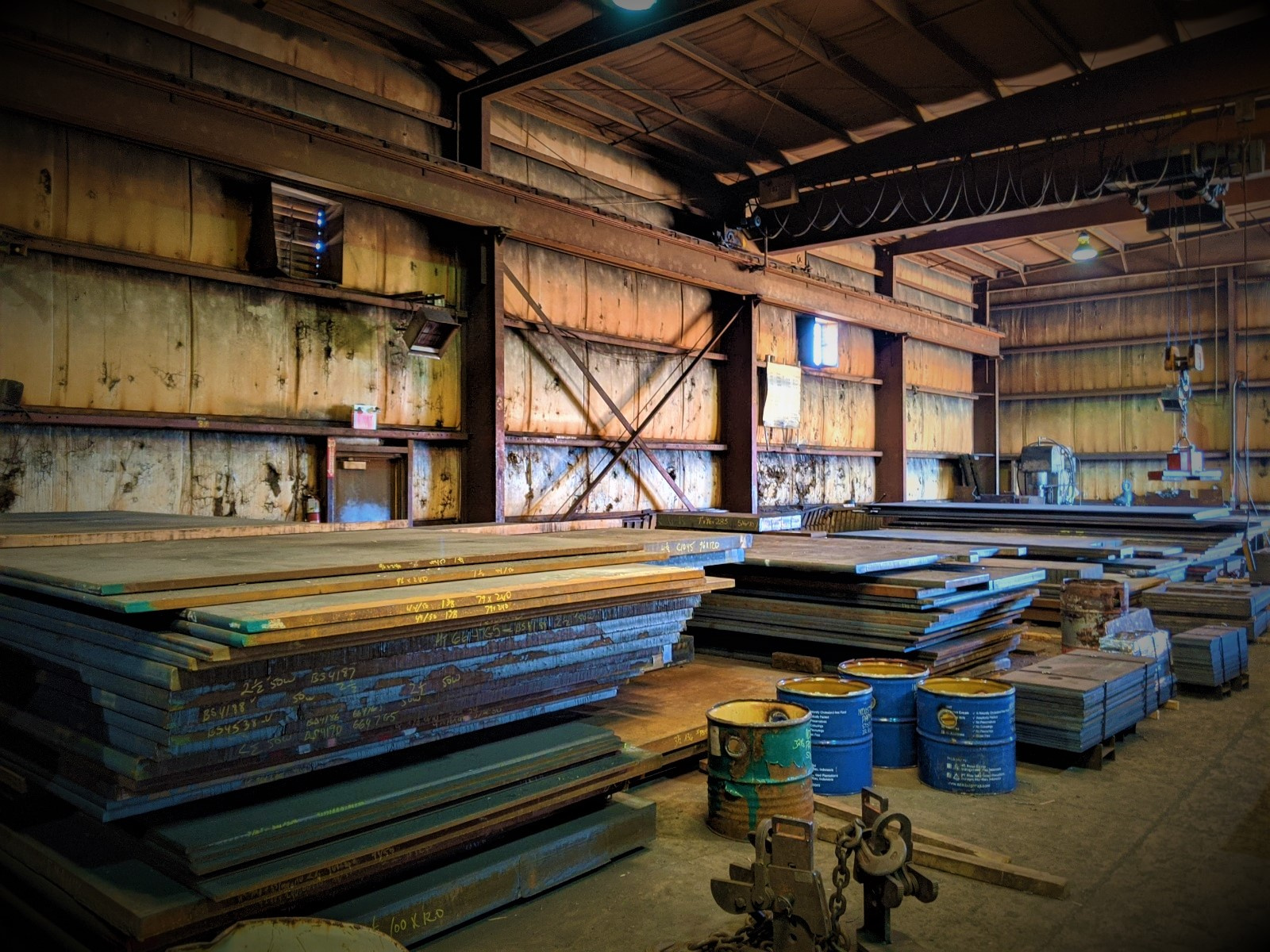 We maintain a well-stocked inventory of carbon steel plate in various grades, allowing us to always offer a competitive price, with a prompt turn around. Material grades including, but not limited to the below.

ASTM / ASME A36
CSA G40.21 44w (300W)
CSA G40.21 50w (350W)
A514, A572-Grade 50
ASTM / ASME A516-Grade 70
QT100
C1045